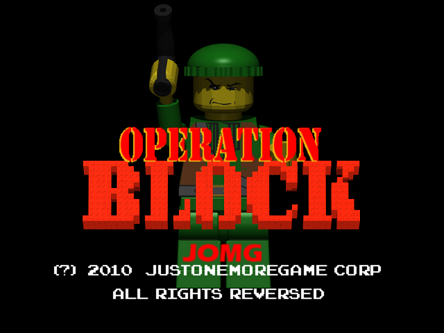 Operation Block is a retro remake (videogame) I'm making. It's a freeware tribute to of Operation Wolf, using Lego-style graphics.
I'll be blogging the game's development in coming months, and here's five BIG posts of behind-the-scenes info to get you going…
More details soon…
Please note: Operation Block is a freeware, fan tribute game being developed for Windows PCs. There's no connection whatsoever to Taito, Lego or Traveller's Tales.